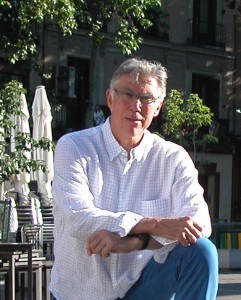 As a scholar of Spanish literature and culture Bernardo Antonio Gonzalez focuses primarily on the relationship between theater, performance, politics and society in modern Spain. In his publications and teaching, he treats the stage as a site where Spaniards seek to process the dominant challenges they face as a society: how minority and dominant subcultures interact, what role should new or foreign modes of thought and style play in reshaping Spanishness, how best to reconcile our sense of ourselves in today's fluid context vis-à-vis national traditions and shared memories? As he states in his essay on the maquis in Antonio Martinez Ballesteros' Tiempo de guerilla, for instance, that: "The foregone conclusion that the act of remembrance constitutes a reality unto itself, one that supersedes the past experience from which it issues, has special meaning at the dawning of Spain's twenty-first century."
Gonzalez is currently writing a book on Cipriano de Rivas Cherif, a pioneer in stage direction who helped renovate Spanish theater during the avant-garde era (1920s) and advance the cause of democracy during the Spanish Second Republic (1930-1939).
Given his extensive administrative experience and longstanding commitment to the field, Gonzalez was recently appointed to spearhead Wesleyan's new Center for Global Studies, a project designed to bring the university into the forefront of international education.  He has taught Spanish literature at Wesleyan since earning his Ph.D. in Romance Languages and Literatures from the U. of California-Berkeley, in 1979.  During this period, he has directed Wesleyan Program in Madrid several times, has helped to set up Wesleyan's programs in Puebla, Mexico and Bologna, Italy, and has occasionally served as the university's Director of International Studies.